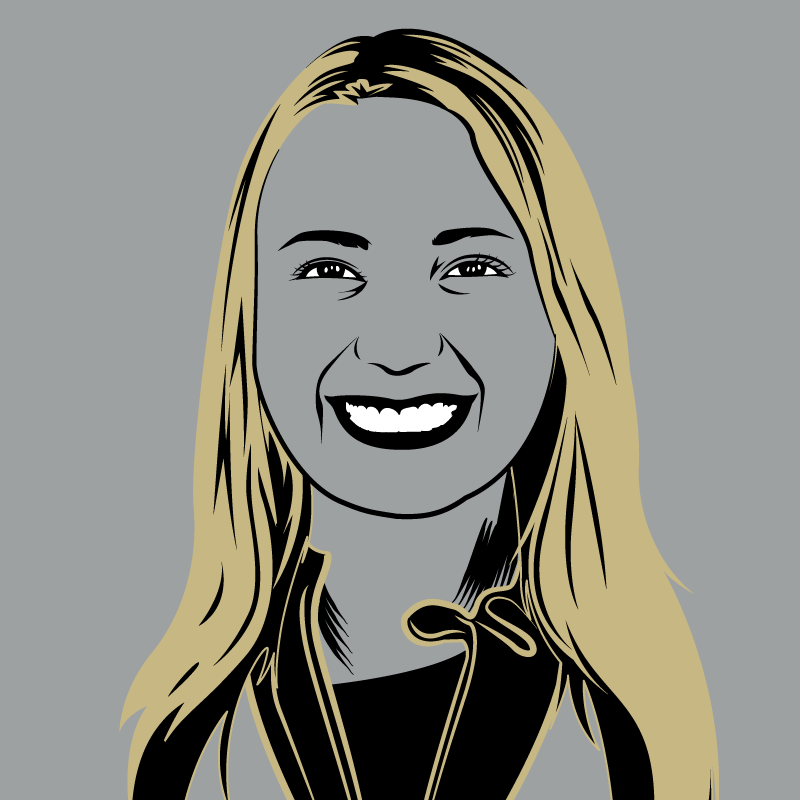 FACES OF UCCS: Katie Schumacher, Juggling Commitments
February 17, 2020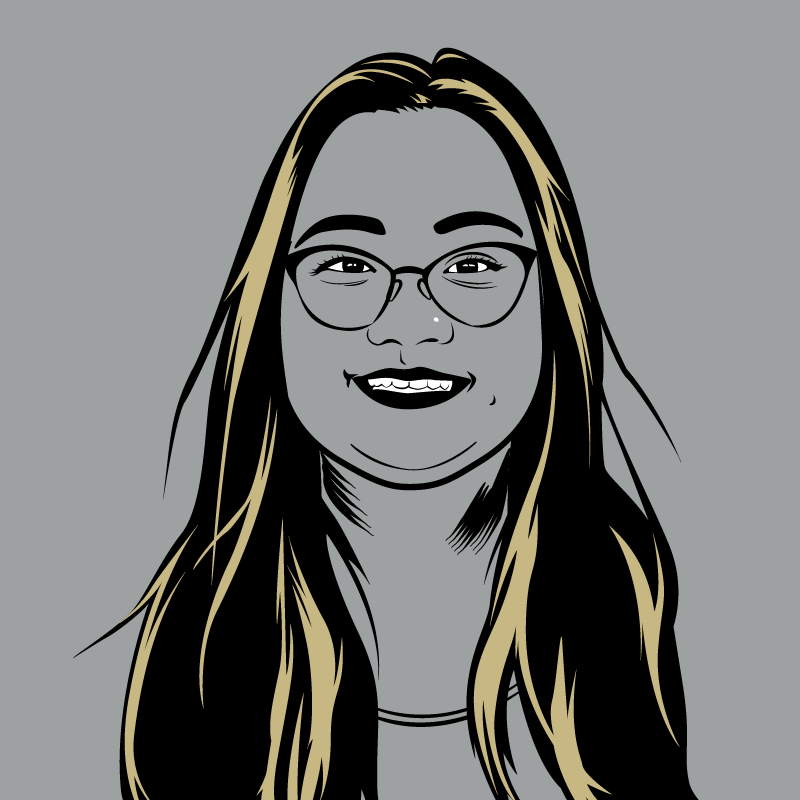 FACES OF UCCS: Carrena Boone, First-Generation
March 30, 2020
In 2018, local leader and healthcare CEO Margaret Sabin (who also just so happens to be the recently-announced Karen Possehl Women's Endowment's 2020 Unstoppable Woman) approached the Wellness Center at UCCS with a proposition. According to a Colorado Health Institute report in 2018, suicide was the number one cause of death for people ages 10-24, and Sabin wanted to tackle that growing issue with the help of the UCCS Wellness Center.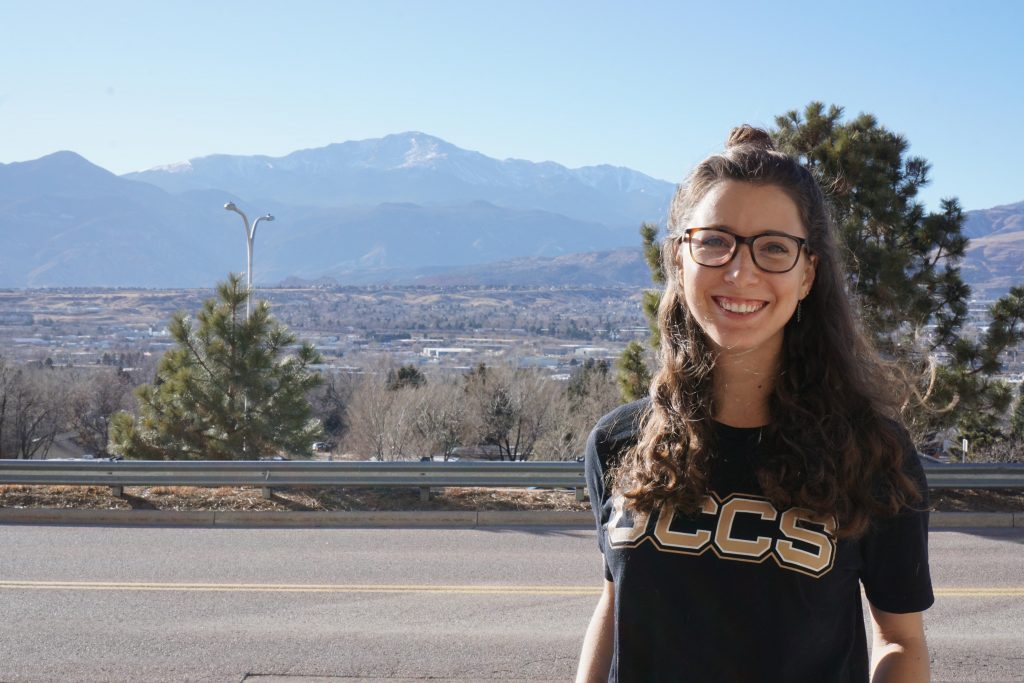 Enter Morgan Lavender. Freshly admitted to the health promotion master's program at the Helen and Arthur E. Johnson Beth-El College of Nursing and Health Sciences, Morgan was looking for a job on campus. A job at the Rec Center's front desk caught her eye. She had done desk-type jobs before, and how hard could it really be? But she was shocked to find that she had been rejected for the position.
"I was bummed when I didn't get the job, I was thinking 'what in the world?! I know I'm good at this," says Morgan, "but instead I received a call from Stephanie Hanenberg."
"How would you like to be a resiliency programmer?" asked Hanenberg, executive director of health and wellness, "We need someone like you with a background in psychology and a passion for mental and holistic health and helping students, would you be interested?"
It was a dream come true for Morgan. She came to UCCS with a bachelor's in sport psychology from Florida State University and a bachelor's in health sciences from the University of South Florida. With goals of being a physical therapist while working on her second bachelor's, Morgan found herself having conversations with clients who described their non-physical problems getting out of bed in the morning.
"They'd tell me it was so hard to get out of the bed in the morning, but not because of any physical injury they had, but because they were depressed," says Morgan.
This reality stuck with her, and she couldn't comprehend why there wasn't a more mind-body and holistic approach to health and medicine in general. The health profession seemed so focused on treating physical maladies that mental health often flies under the radar.
In her final year working on her second bachelor's at USF, it came time to start considering graduate programs she'd like to continue her education in.
"Immediately after I took the GRE, I sat in my car and googled 'health programs,' found the health promotion master's at UCCS, called the program advisor right then and there, and that's how I ended up here!" says Morgan.
As the graduate assistant for resilience at the Wellness Center, Morgan oversees programming to instill a better sense of resiliency in the student population at UCCS.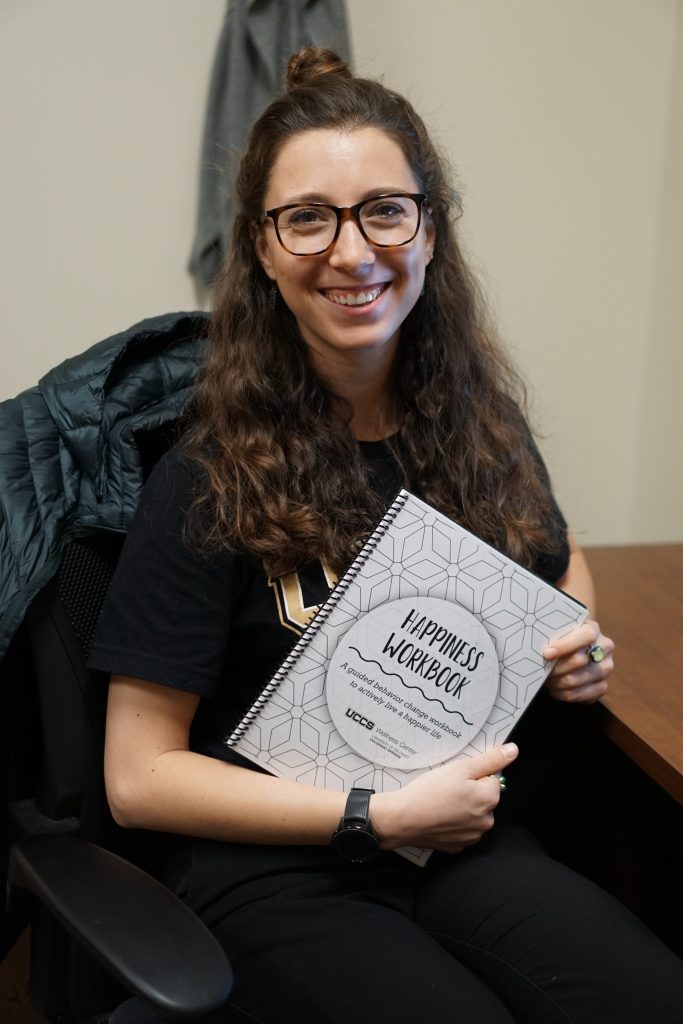 "The resiliency program has turned into this happiness program," says Morgan, "and with the happiness program, we've created a workbook–a Happiness Workbook–that tries to instill healthy coping skills in students by teaching them methods like meditation, mindfulness, practicing forgiveness, optimism, gratitude, and more."
The workbook Morgan mentions is utilized by the "How of Happiness" groups at the Wellness Center, an empowering 8-week group program that seeks to utilize current research on what does (and does not) make people truly and sustainably happy.
On the impact of her work as a graduate assistant on campus, Morgan says: "This job has helped me grow in so many ways. I had no idea that suicide prevention and action would be one of my passions until I took this opportunity."
When asked what's next for her after her graduation in May, Morgan says "I just know that I want to continue making an impact. I think my dream would be to work with the community and specifically do mental health programming and eventually do policy work. Although I also love working with individuals and would love to have my own health coaching and yoga practice one day."
Two days after her interview with us in January, Morgan had the opportunity to speak at the Call to Action event hosted here at UCCS, a community-wide event of over 500 people that raises awareness for suicide prevention. This event is part of the first phase in a five-year plan to lower suicide rates in Colorado Springs.
Faces of UCCS is a series by Auxiliary Services Marketing highlighting outstanding student employees in the various Auxiliary Services departments. If you have a student you would like to nominate to be featured, email Jacob Guilez at [email protected].