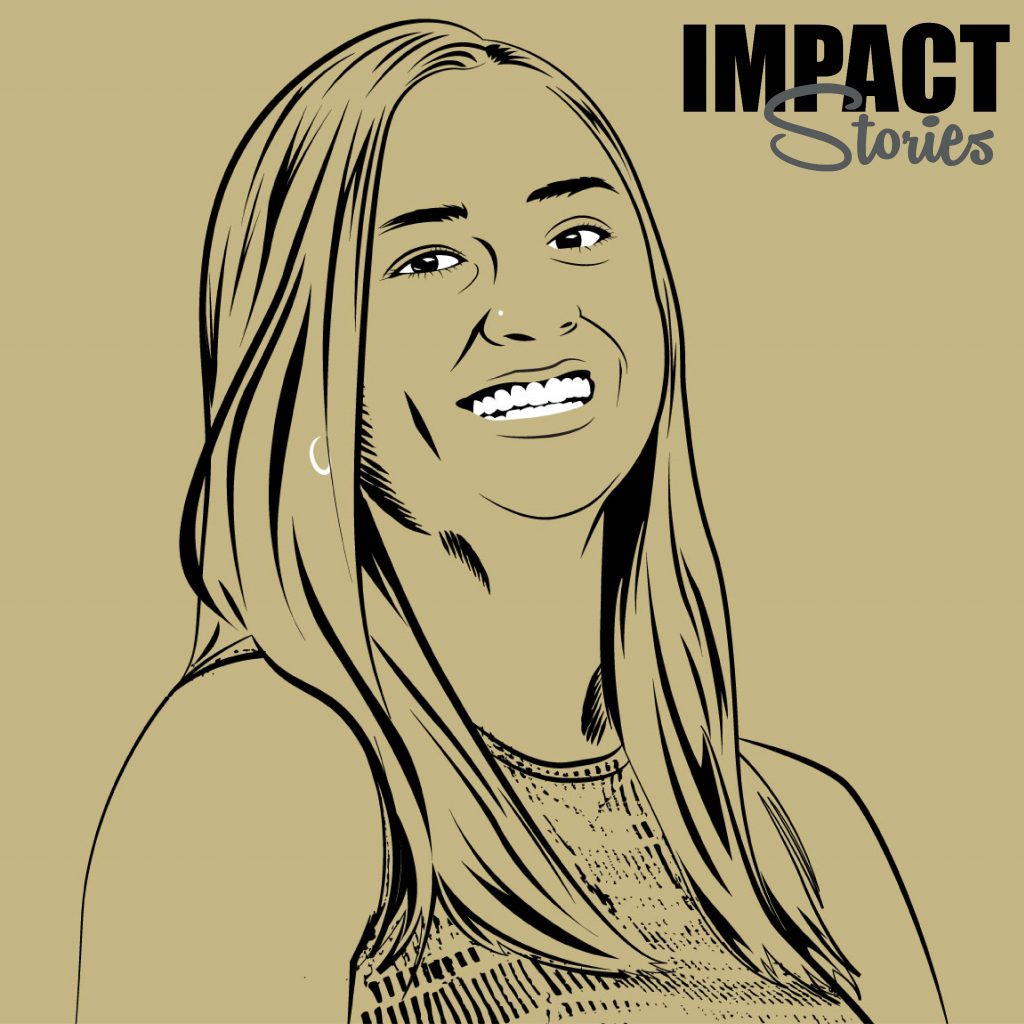 Written by Tiyana Hardney Vela as part of our Impact Stories series, highlighting students impacted by philanthropy through scholarships at UCCS.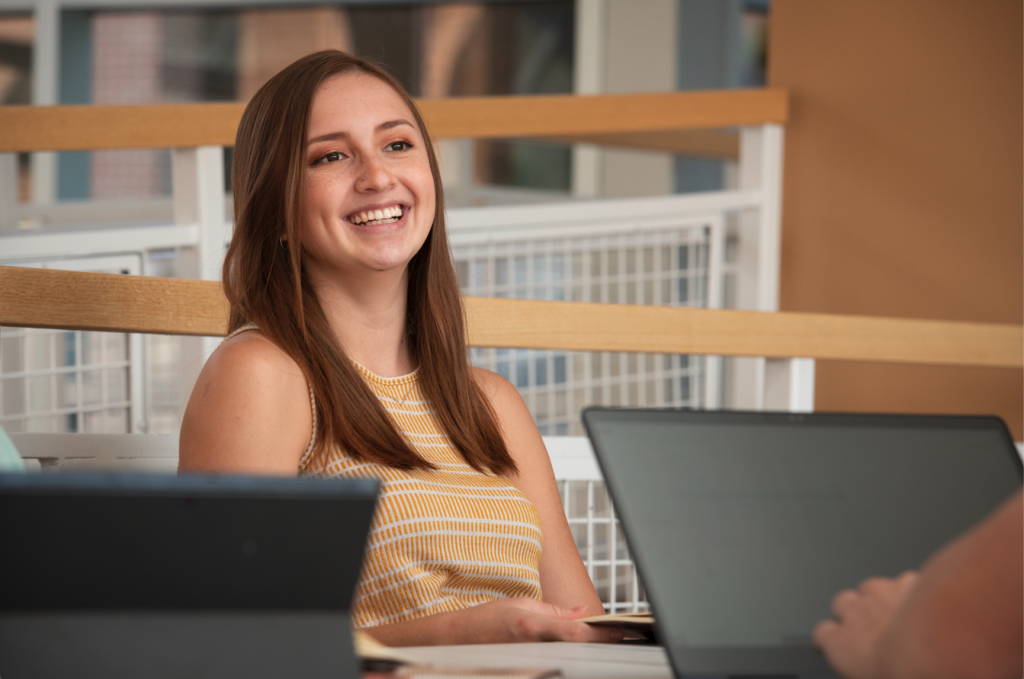 Attending UCCS opened Emily Aragon's eyes to a future in healthcare. It also showed her there are people she will never meet, yet who still want her to succeed.
Aragon, a first-generation student, a Bridge Forward scholarship recipient, Chancellor's Leadership Class scholar, and Reisher Sophomore scholar was unclear about her academic path when she came to UCCS in 2017.
"I thought I knew what I wanted to do and how to get it, and it turns out, I was on the completely wrong path," said Aragon. "I changed my major twice and was struggling mentally, emotionally and physically, and I felt lost and discouraged."
As challenging as those feelings were for Emily, she took a leap of faith and applied to nursing school after getting motivation from peers, faculty, and her family about her next steps. After some clarity and recalling her dream of wanting to help others, Aragon knew becoming a compassionate healthcare professional was her purpose. She first thought applying to Beth-El was so far out of her reach, but she applied and was accepted.
"I studied like crazy for the HESI, worked hard in my anatomy and physiology courses, and pushed myself like I never had before," said Aragon. "By the grace of God, I was accepted into the nursing program and the rest is history."
Aragon shares she is honored to be taught the nursing craft alongside such talented and dedicated future nurses. Her motivation has shifted; these days, because of her inspiring peers and the scholarships she has been awarded, she is inspired to work harder than ever before.
Aragon's desire to attend college was there since high school, but with two working parents who could not afford to send her or her two brothers to college, she was unsure if college was an option.
"My parents work so incredibly hard for everything we have, but unfortunately they could not afford to send us to college with their incomes," said Aragon. "My parents also never attended college, so they did not know how things worked or what college entailed."
The financial barriers Aragon faced were lifted after learning she was awarded the Chancellor's Leadership Class scholarship, the Reisher Sophomore scholarship, and later the Bridge Forward scholarship. All three scholarships gave her the opportunity to attend school without worrying about the cost.
"I am incredibly humbled and grateful that UCCS considers me deserving of receiving any financial aid. Coming from my background, college would not have been possible if it were not for the generosity of our donors," said Aragon. "It has made all the difference in the world that my scholarships allow me to attend school without having to work additional jobs or carry the burden of student debt. I would not be where I am today if it were not for each of the scholarship programs I have had the pleasure of being a part of."
Now, with her plans set on becoming an addiction nurse and on the right path to make it happen, Aragon is proud of her accomplishments and knows she will have many more proud moments to celebrate in the future. One of those proud moments, is beginning her night shift clinicals during the first half of the fall semester.
Aragon is eager and ready to pursue the next phase of her life and recounts her greatest lesson from college.
"I have learned the value of showing up every single day ready to work at my goals and dreams. College has taught me that you sincerely do get out what you put into things, and I am so thankful for that."
Aragon currently serves as the vice president of the Beth-El Student Nurse Association and will graduate from UCCS in May 2022.